WELCOME TO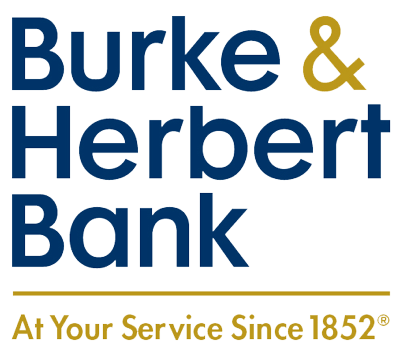 Visit us at burkeandherbertbank.com.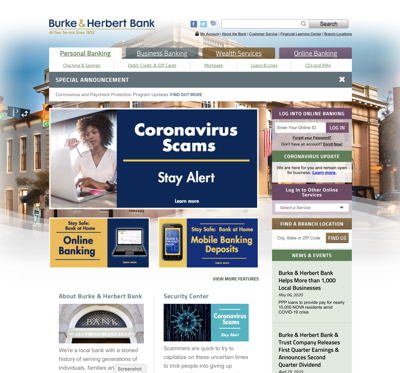 We believe that home ownership is one of the keys to creating and maintaining a strong community. That's why for more than 167 years we've been helping people in Northern Virginia fulfill their dreams of home ownership by providing them with mortgages with competitive interest rates.
Whether you're looking to buy your first home, refinance your current mortgage, or move up to a larger home, we're here to provide you with the best mortgage solutions to help you achieve your goals. We'll always treat you like a neighbor, because chances are, you will be. Our close-knit team of mortgage professionals will work with you to help simplify the process to get from application to closing quickly.
Meet our Mortgage Team
Burke & Herbert Bank is locally based; our Main Office is in Alexandria, Virginia. And, all members of our mortgage team have years of industry experience, right here in the Washington DC metro area. They are ready to work with you to select the mortgage product you need to meet your financial and home ownership goals, including several options that include down payment assistance.

John Tomasello
Working for a local, customer-focused community bank allows me to get answers my customers need when they need them!

John has decades of experience and extensive knowledge in the mortgage industry. He leads a seasoned team of professionals who understand customers' needs and work tirelessly to help them find the right mortgage product to help them realize their home ownership dreams.

John Tomasello, Consumer Mortgage Manager 703-837-3869 | Mobile 301-529-3426 jtomasello@burkeandherbertbank.com NMLS# 131418


Nancy Espeland
I love helping people get the financing they need to move into their dream home!

Nancy is customer-focused and responsive. Whether she's working with new or long-time clients, her goal is to provide each customer with the best possible mortgage experience.

Nancy Espeland 703-837-3898 | Mobile 703-629-3226 nespeland@burkeandherbertbank.com NMLS# 1524904


Ahmed Hachim
For me, it's about meeting people and helping them get the mortgage solution best suited to their goals.

Ahmed has helped countless clients achieve their home ownership goals, whether buying a first home, moving up, or refinancing an existing mortgage.

Ahmed Hachim 703-549-2315 | Mobile: 202-494-8018 ahachim@burkeandherbertbank.com NMLS# 584515